Yesterday, September 27, 2021, representatives of the Center for Cultural & Arts Initiatives in the artistic director Andriy Sendetskyy, Chairman of the Board Serhiy Havrylovych, teacher of the School of Arts "SPIROGRAPH" Vira Galayko continued the educational and artistic marathon "Art Palette."
This time the missionaries visited the Busk Orphanage "Good Heart" and held a master class in the technique of Fluid art. In addition to the artistic equipment that the guests brought for all participants of the master class, there was also a sweet treat. Such an educational meeting is dedicated to the acquaintance of gifted creative personalities among the pupils of specialized centers by joint creation of works of art by young artists.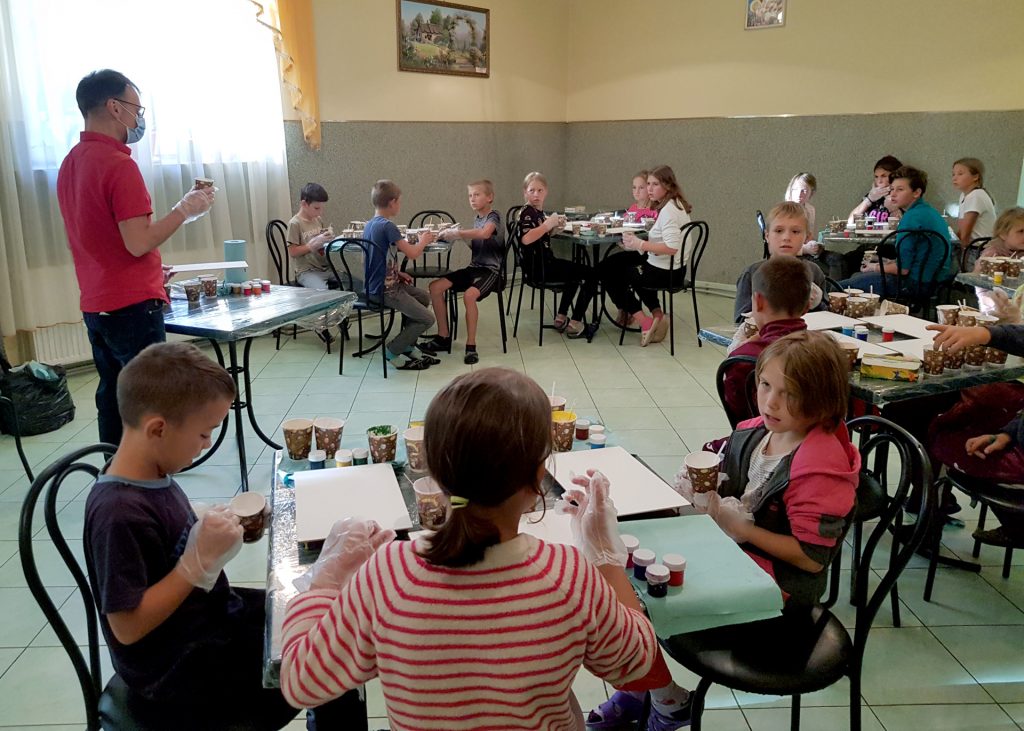 Numerous participants of the master class willingly got acquainted with the specifics of the original drawing technique. Andriy Sendetskyy demonstrated the step-by-step execution of exclusive paintings. Following the leader of the creative event, the residents of the "Good Heart" house hurried to create their works. By manipulating the surface of the canvases and directing the flow of colors according to the individual artistic idea, the inhabitants of the orphanage created (literally – in front of their eyes) fantasy works. The final chord of the creative action was a demonstration of the use of a gas burner. Thanks to this device and silicone solution, it is possible to reach effective divorces of paints.
The friendly atmosphere that prevailed during the master class helped the participants create sincere works of art, as good as the inhabitants of the "Good Heart." The best canvases will be presented as part of the eleventh culmination of the All-Ukrainian project for young artists "PROSTO NEBYLYTSI."