The educational theater laboratory "SPIROGRAPH", which works at the Lviv Author's Drama Theatre "ScenA8", on Saturday, March 6, 2021, with the premiere of the play "Bird to Bird – Bird" reminded the audience about the nurture of actual life values. The director of the work is the artistic director of the theater and laboratory, Andriy Sendetskyy. The play is based on a play by Malina Preslyuga, a musical design by Serhiy Havrylovych. Senior group actors "SPIROGRAPH" Anna Ivanchykhina (Mariola), Anna Maslova (Genya), Antonina Teslenko (Yarka), Sviatoslav Balynskyi (Robert), Sofia Smetanetska (Stefka), Julia Hacquebord (Yanina), Polina Soroka (Dolores) told about the problem of everyday life of their peers.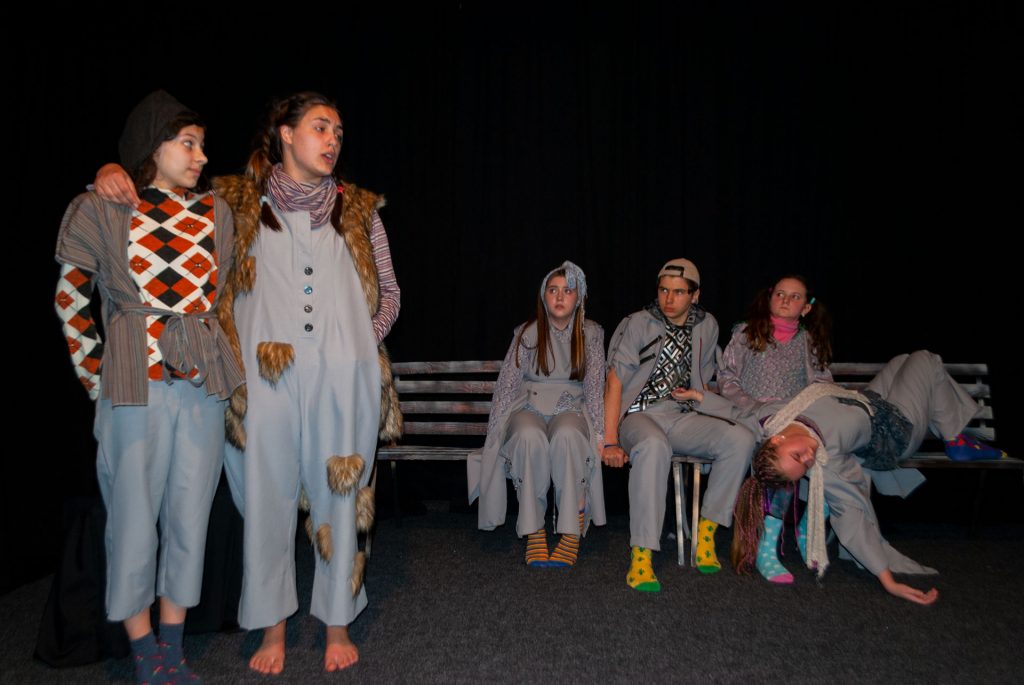 The main idea is traced through the depicted events in the play: the contrived supremacy of particular groups – from official and legal to informal, often generates harassment of "others", "dissidents", "non-traditional", "strange" personalities. Such bullying of the chosen victim does not always end in peace…
The topic is deeply rooted in society, inherent in all spheres of society, touches on many diverse issues posed by social bias. The play focuses on subtle parallels between birds and humans.
We invite people aged 10+ to the play "Every bird for a bird is a bird.".